All auditions and readings (unless otherwise advised) are held in the Jean Pratt Building which is part of the ILT complex at 7.30 pm.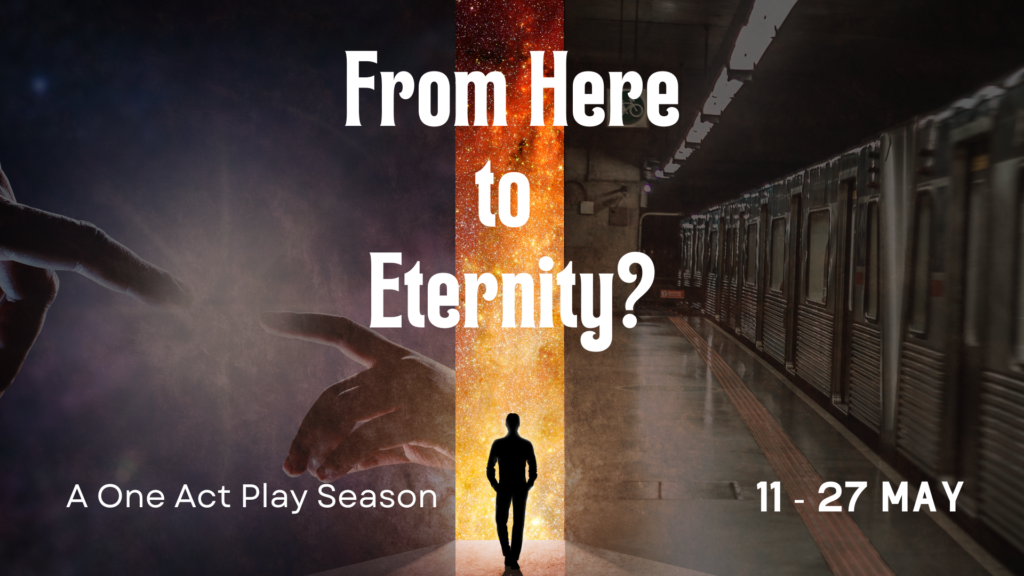 Season 2 – 2023 – From Here to Eternity? – Audition date Monday January 30th (7.30 pm)
Performance Season: 11-27 May 2023
Directors: Martie Blanchett & Tracey Spence
Tracks by Peter Tarsi
Director: Martie Blanchett
Assistant Director: Jim Orr
A group of strangers meet in a dirty Subway station. They have arrived with limited personal belongings and their watches have stopped. They all claim to be from different cities and soon realise there is no way out of the station.
As they search for answers they reflect upon their lives – the good and the regretful. Why are they there? Where does this train take them? Who will board and who will be left behind?
This tantalising piece of theatre will leave you thinking far beyond the final curtain.
Rated PG
God Goes to A Shrink by Hugh O'Brien
Director: Tracey Spence
Assistant Director: Chris Austin-Greenhill
What if …….God was one of us?
Just a regular Joe or Joanne.
Dr Peter Fox, a Clinical psychologist, is about to meet a patient he has never seen before.
"Messiah Monday" has never been so real ……. or is it?
Rated PG: Some adult themes.
---

Please contact the directors for preview scripts and further information by email at mrsmbblanchett@gmail.com or traceles1@gmail.com
Please note: Stay up to date on our Facebook page and come back here for more info!
---