2018 Festival Adjudicator
Download the Festival 2018 Entry Form
Meet our Adjudicator – Kate Beck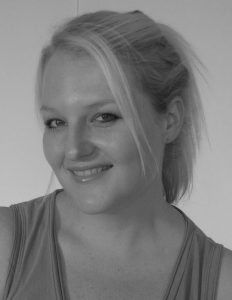 Kate literally walked onto stage at the age of three. From the Girl Guide production of "Sins of Cinderella", where she played BOTH Ugly Stepsisters, to her role in the TV Drama "Takoyaki City"
Kate has shown that acting is not just in heart blood, but in her heart and soul as well. After studying drama through high school and performing in "Annie" and "Grease", Kate joined the team at Crazies Comedy Box. She studied acting at The Australian Film and Television Academy (TAFTA) under "Cop Shop" actor John Orcsik and performed with Brisbane Arts Theatre and Front
Row Theatre.
Kate also acted in various films, music film clips, TV promotions for Channel 7 and the Nine Network, training videos and TV Commercials. Kate has also done voice-over work, hosted radio programs and been MC for a number of different community events.
Intrigued by the "other side" of theatre, Kate worked as Production Manager for Crossbow Productions (Sydney) "Mary of Scotland" and as Publicist for Brisbane Powerhouse productions of
"Measure for Measure" and "Anne of a Thousand Days".
In 2003 Kate created Golden Glove Productions and began writing plays and playing to the festival circuit. Golden Glove Productions first performed at Ipswich in 2004 and over the years Kate has been honoured with several awards including Best Original Script and Best Actress in a Comedy. Kate has produced 9 of her 10 original scripts and has won well over 100 awards across the festival circuit. In 2009, 5 of her scripts were performed by various groups at different drama festivals. In total 8 of her scripts have now been published.
In 2004 Kate was named Theatre Personality for ACT (QLD).
In 2009 was selected as a Young Person Creating Queensland for Youth Arts Queensland.
Kate says: "To be an actor, you get to immerse yourself in the myriads of worlds that can be so unlike your own, and as a playwright, you get to create them."
---
What is a One Act Play Festival?
Each year, across South East Queensland there is a flurry of thespian activity as small and large theatre groups select a one-act play, audition and cast the required actors and rehearse intently to create the very best possible production of that play.
While this is happening, entry forms are completed and sent off to the various theatre groups who host a weekend One Act Play Festival and then the fun begins. Each Festival has an average of 15 – 20 plays entered in either Intermediate or Open (Senior) categories and there is a wide range of awards available to be won. Each Festival chooses an Adjudicator to make the decisions and the final Awards session is always a highly emotional event. Festivals are held as far west as Dalby, south to Beenleigh and north to Sunshine Coast (Buderim) and the season runs from June to September. Some plays are entered into all the Festivals, some to only one or two, but regardless of the number, all involved speak of the fun, friendliness and rewards that are gained.·
We are proud that our Festival has the reputation of being one of the friendliest and best-organised Festivals in the South East Queensland Festival circuit and we would love your theatre group to submit a play this year.·
If your theatre group is interested in entering our exciting Festival, please contact the Festival Director, Craig Taylor on 0422 611 812 or via email to be put on the database.
The Ipswich Little Theatre One Act Play Festival continues to be the longest running festival of its type in Australia and no one has yet disputed that claim.