All auditions and readings (unless otherwise advised) are held in the Jean Pratt Building which is part of the ILT complex at 7.30pm. Information about each play can be found below.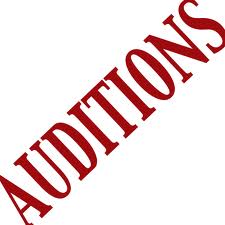 Season 1 –
Wait Until Dark – By Frederick Knott
Audition Date: 13 November 2017
Director: Aaron Evans
Assistant Director: Timothy Wynn
Synopsis
Sam Henderson undertakes to deliver a doll to a child in a hospital in London when the mother is unable to.  Before he can carry out the mother's request,  the doll goes missing from the flat he shares with Susy, his blind wife. Little does Sam know the frightening consequences ahead for his wife.
Three very dangerous men also want to find the doll, in which is hidden some extremely valuable merchandise.  They devise an elaborate plan to lure Sam out of London so they only have Susy to deal with.
Susy and a young girl from upstairs who sometimes helps out in the flat become suspicious of the men, and their efforts to stall the plan leads to a terrifying chain of events.
PLEASE NOTE: This play has now been cast.
Please note: Information regarding auditions for our remaining reasons for 2018 will be listed here shortly. Stay up to date on our Facebook page and come back here for more info!
Always remember to like our facebook page and be advised when our other 2017 audition dates are released!!
---