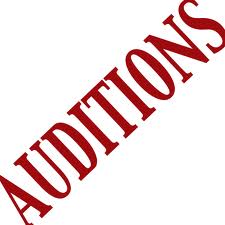 All auditions and readings (unless otherwise advised) are held in the Jean Pratt Building which is part of the ILT complex at 7.30pm. Information about each play can be found below.
Season 3 –
The Lion in the Winter – By James Goldman
Audition Date: 26 March 2018

Director: David Austin
Betrayal, treachery, and a sword fight: it's just another normal Christmas celebration for the royal Plantagenet family of Britain.
King Henry II throws a Christmas feast for the newly crowned King of France, Phillip II. Also in attendance for the holiday celebrations are Henry's three plotting sons, Richard, Geoffrey and John, each eager to take the throne. Henry's manipulative wife, Eleanor of Aquitaine, newly released from house arrest after raising an army against Henry and, Alas, Phillip's half-sister who is betrothed to Richard but has become Henry's concubine are also in attendance. Every family has its up and downs!
Even though they need to appear a happy family for the King of France, this doesn't stop each Plantagenet from secretly plotting to take the others down. While the three sons backstab and squabble to take their place in history, Eleanor and Henry use their offspring as pawns against each other in a dangerous game of cat and mouse.
Told in marvellously articulate language, with humour that bristles and burns, The Lion in Winter is a play that transcends the historical genre to become a bitingly hilarious family drama.
Rated M: Adult themes
Whilst ages have been suggested for the characters below, the Director is not too concerned with the ages of the characters as long as those who audition can embody the character of the role.
CHARACTERS
King Henry Plantagenet II – King of England 50
Queen Eleanor of Aquitaine – Henry's Wife 61
Prince Richard Lionheart Plantagenet – The Eldest Son 26
Prince Geoffrey Plantagenet – The Middle Son 25
Prince John Plantagenet – The Youngest Son 17
King Phillip Capet -King of France 21
Princess Alais Capet – Princess of France 23
Henry II: The king of England. Henry is the husband of Eleanor of Aquitaine and the father of Richard, Geoffrey, and John. He also has taken Alais Capet as his mistress. In his fifties, Henry is nearing the years when most men of that age died; however, he still has remarkable vigour and wit, as well as physical prowess. His clear favourite for his successor is his son, John, but his main desire is to keep his kingdom together after his death. His manipulations of family and others are portrayed as spontaneous and emotional as opposed to the well-thought-out stratagems of Eleanor, and the cold, calculating machinations of Geoffrey.
Eleanor of Aquitaine: The wife of Henry II and mother of Richard, Geoffrey, and John. Eleanor is a strong and powerful woman in her own right. She is still beautiful and still in many ways in love with her husband, although he keeps her under house arrest most of the time. She is a danger to Henry because of her strength and intelligence; and she champions the fight for Richard to be the next king. She has contempt for her children but is not willing to see them harmed.
Richard: The oldest of the three sons of Henry and Eleanor. Richard in later life becomes known as Richard the Lion Heart. He is his mother's choice for the next king and is probably the best warrior of the three sons. Richard is handsome, graceful and impressive and has been a famous soldier since his middle teens. War is his profession and he is good at it. He is easily the strongest and toughest of the three sons/princes. Richard and Philip Capet have been sexually involved prior to the action of the play. However, Philip declares that he participated in the affair purely for political purposes, whereas Richard indicates he had genuine affection for Philip.
Geoffrey: The middle son of Henry and Eleanor. Geoffrey has no one fighting for his right to any throne, and he usually accepts his fate. However, this does rankle him that he usually is not considered—in any matters of the heart or family. He is attractive, charming and has the strongest intellect of the family; he is also a cold, amoral schemer. His view of himself is of one who yearned greatly for the love of his parents while receiving none. Yet the play leaves open to question whether any of Henry's three sons should be thought to have been truly loved by either Henry or Eleanor, and not merely used by King and Queen as pawns in their ceaseless scheming against one another.
John: The youngest of the three sons of Henry and Eleanor. He is sulky and sullen, with a boyish outlook on his position; many in the play describe him as a spoiled brat. He is described in the play as pimply and smelling of compost. He is Henry's favourite, but also the weakest. He vacillates throughout the play, not out of cleverness, but out of fear and weakness. He is easily tricked and manipulated by Geoffrey.
Alais Capet: The sister of Philip Capet. Alais is of the royal blood of France and through a contracted marriage with Richard, ally the two strong countries of France and England. She was raised as a child by Eleanor and is the mistress of Henry. She is no less a pawn in the machinations of Henry and Eleanor than are their sons. She is initially portrayed as innocent, but by the end of the play has begun to acquire a ruthless streak of her own, insisting that Henry imprison his three sons for the rest of their lives in the dungeon.
Philip Capet: The king of France. Philip is also the brother of Alais. He is young but has already become a strong monarch, although no match for Henry. His desire is to marry Alais to Richard and have Richard crowned king, thus cementing a relationship between the two countries. He is not initially as accomplished as Henry in manipulating people, but seems to acquire greater skills at this during the play. He is impressive and handsome without being pretty.
Please note: Information regarding auditions for our remaining reasons for 2018 will be listed here. Stay up to date on our Facebook page and come back here for more info!
Always remember to like our facebook page and be advised when our other 2018 audition dates are released!!
---