All auditions and readings (unless otherwise advised) are held in the Jean Pratt Building which is part of the ILT complex at 7.30pm. Information about each play can be found below.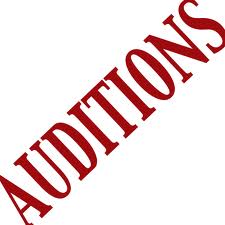 Some of the plays listed below are still subject to performance rights approval and seasons may be required to be changed should performing rights not be granted by the publisher/s.
Season 1 –
An Inspector Calls – By J B Priestley – Directed by Les Chappell
Please note, this play has been cast.
Festival Play
The Asylum – Written and Directed by Tony Erhardt
Please note, this play has been cast.
Season 2 –
The Last of the Red Hot Lovers – By Neil Simon – Directed by Robyn Flashman & Melinda Park
Please note, this play has now been cast.
Season 3 –
The Sum of Us – By David Stevens – Directed by Doug Moses
Please note, this play has now been cast.
Season 4 –
Stage Directions – Written and Directed by Aaron Evans
Audition date 5 June 2017 – Season 20 September – 7 October 2017
This dramatic comedy is set in a professional Melbourne Theatre company, there is some drama stirring within its most recent production. A washed-up movie star, his down to earth assistant, the director, a diva and the newbie is all it takes to make the sparks fly. Each have to deal with each other along with other terrible circumstances throughout this production. Will the show go on?
'A funny and sometimes sobering look at what life can be like behind the glare of the stage lights!'
Characters
Simon McDrew (30's to 60's) – A egotistical, washed up movie actor. Looking for the next big role that'll get him 'noticed'. He is goofy and emotionally defensive.
Olivia Grand Matthews (Late Teen's to 20's) – A seasoned diva who's iconic with the Melbourne Theatre scene. A sassy drama queen who pushes people away, even when she doesn't want to.
Michael (Late Teen's to 20's) – The newest cast member to the show. Still new to acting. A passionate, fiery character who always wants to leave an impression.
Sandra (30's to 60's, matching Simon) – Simon's assistant and best friend. Down to earth, headstrong and abrupt. She plays a big part in keeping Simon grounded.
Gerald Adams (30's to 60's) – The director of the show and good friends of Sandra and Simon. Likeable character, who takes his job very seriously.
For more information about the Play including perusal scripts, please contact the director Aaron Evans or on 0411 823 811.
Season 5 –
5 Lesbians Eating a Quiche – By Andrew Hobgood & Evan Linder –  Directed by Kate Mallory
Audition date 14 August 2017 – Season 22 November – 9 December 2017
Synopsis
It's 1956 and the charming widows of the Susan B Anthony Society For The Sisters Of Gertrude Stein are getting together to celebrate their annual Quiche Breakfast. The threat of a Communist attack sparks the rise of some closeted secrets and desires. Whatever could they be? These women will have ILT audiences laughing until they cry and possibly even craving quiche!
This award-winning Off-Broadway smash took America, then Brisbane, by storm! If you missed it in Brisbane, now is your chance to audition to attend the annual Quiche Breakfast at ILT!
Cast requirements to follow soon
For more information about the Play including perusal scripts/sides, please contact the director Kate Mallory or on 0479 048 979.
Always remember to like our facebook page and be advised when our other 2017 audition dates are released!!
---